Ganre:

Arcade

Version:

1.2.8

Developer:

Lion Studios

Requirements:

Android 4.1

+

Publish Date:

04.07.2019

Rated for:

12+ years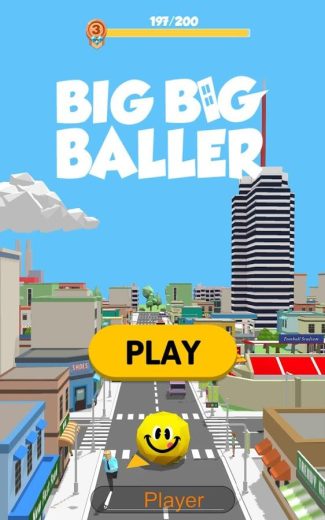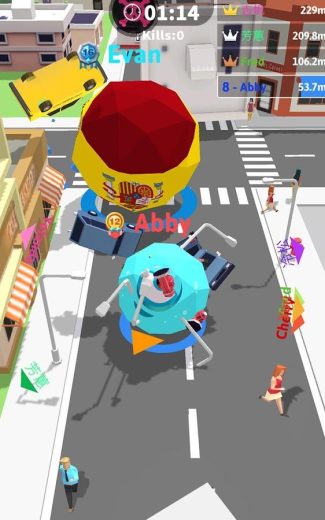 The description of Big Big Baller
Big Big Baller gives users special features. You have to take control of a huge ball, which then will be able to terrify different cities and crowds of people. This fun and unusual adventure will help you to escape from the gray days, which requires constant activity. The playground is represented by various objects of the city. Location includes: public buildings, shops, houses, parking lots (with cars) and people living in the city. In the hands of the player gets a small ball that needs to be controlled. The main task: crush as many objects as possible! With each new victim the ball itself becomes more and more. The principle of its growth is similar to a snowball: it rolls, gathering everything in its path, and this becomes even more enormous, increasing its size.
The ball absorbs not only artificial buildings, such as: skyscrapers and trucks. As food for it can make both trees and small bushes that adorn the area. Initially, the ball will be able to glue a small number of small objects to itself, but over time, larger things will stick to you. In addition to the same ball, other similar objects are running around the city. We must not allow them to take possession of this city and deserve the title of the biggest ball of this place! To do this, you should try to crush the balls of competitors, while they have not yet reached their maximum in development. That is, you should push only those competitors that are smaller than the main ball. If the balls of competitors are larger, then such meetings should be avoided.
An object with more impressive dimensions will easily crush a small ball and gain additional mass and diameter due to its absorption. To determine the winner there are only 2 minutes. Therefore, we must try to get ahead of our competitors as quickly as possible. For the victory over rivals you can get an additional reward in the form of bonus points or new balls that will be useful to you in further battles. The game is available at any point. She brings in an ordinary day fascinating puzzles, colorful details and pleasant moments of victory.
The game has a nice interface. The rules are quite simple and clear for each new player. The application itself is available for free download on the network. To try your hand at ball duels, you just need to download the application to your mobile device.