Ganre:

Simulations

Version:

2.2.4

Developer:

Gamtropy Co., Ltd.

Requirements:

Android 5.0

+

Publish Date:

31.05.2019

Rated for:

8+ years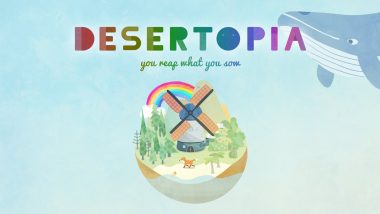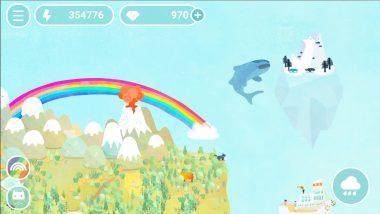 The description of DESERTOPIA
Desertopia is an unusual game, made in the genre of economic strategy with elements of survival. In the story, the main character travels around the ocean, where he manages to find an island, for some reason abandoned by previous inhabitants. From the traces of people's stay on the island, only the mill remained, around which all further events unfolded.
The gameplay is to lead the island and gradually improve it. The main tool for obtaining game currency is the mill, clicking on which it comes into action. As the mill spins, energy is generated, for which the player can acquire all sorts of improvements for his island. Gradually, this amazing place will develop: there will be fields for growing vegetables, animals will appear, and the mill itself will be modernized.
The player's task is not only to acquire as many improvements as possible, but also to try to maintain in the normal state already acquired. So, if you do not follow the fields – they will become overgrown with weeds, if you do not follow the animals – they will start to hurt and die. The meaning of the game is simply to enjoy all that is happening on the island.
The game has an atmosphere of comfort and peace, which will undoubtedly help to relax and get rid of stress. However, the world around the mill is changing, and if you do not properly fulfill your own duties, then from a flourishing and cozy island this amazing place will turn into an inhospitable desert without living creatures and trees.
Game features:
Simple and intuitive gameplay;
Change of weather and seasons for which you need to adapt;
A large number of animal and plant species;
Unexpected random events that cannot be predicted;
Nice graphics and well-chosen music.
In Desertopia there is no dynamics and some kind of action, but there is an incredible atmosphere and an island that changes under the player's choice and actions. He can be not only affable and hospitable, but also deserted and hostile. To make the island grow, you need to constantly turn the mill and make the right decisions!