Ganre:

Arcade

Version:

21.0.14660

Developer:

My.com B.V.

Requirements:

Android 4.1

+

Publish Date:

08.08.2019

Rated for:

8+ years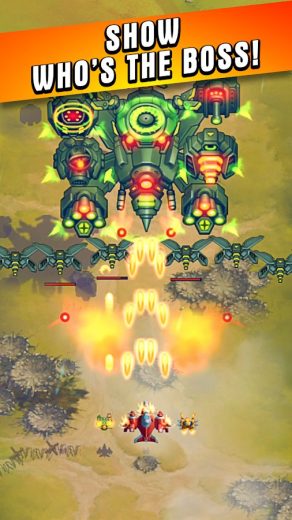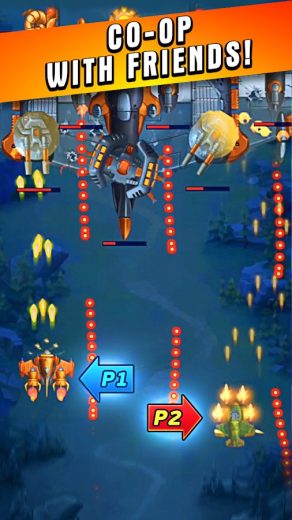 The description of HAWK – Force of an Arcade Shooter
HAWK – Force of an Arcade Shooter for fans of arcade games will allow you to confront ruthless enemies with your friends, but you will be able to prove your superiority and win the battlefield. Transform into a brave pilot of a military aircraft and destroy your rivals using a powerful gun. With each new level you will get the skill and lead more effective battles.
Alone on the battlefield does not have as much power as a team, so invite a comrade and fight side by side, which is possible due to the capabilities of the Internet. Your companions can be anywhere in the world, but the goal will be one, to defeat enemies. Do not feel sorry for bullets and rockets, and then luck will smile at you and your opponent will be defeated.
The features of the game are the modes of the military detachment, arcade game, assault, including the possibility of joining friends for a team battle.  Present also in the app are many bosses and a variety of levels. Enjoy the victory with the help of your friends. Great graphics and music, user-friendly interface, all this is in this application. Take part in the air battles, fight the bloodthirsty autocrat Armadas. If too many enemies do not give up, because you have the opportunity to get the support of friends.
Applying a system of corporate combat, unite with your comrades and support the victory. The abundance of equipment, modes, airplanes, enemies is simply amazing. Undoubtedly, the game will appeal to all fans of arcade shooters. It is here that you can find something that will give a huge charge of adrenaline.  The choice of players represented more than 170 different levels. As in random battles as planned, you can use the help of friends. Regimes such as assault, squad, arcade can radically change the process of the game.
Presented just a huge selection of various gadgets, weapons, airplanes, form your own arsenal and go into battle. You will not find such a variety of weapons in other shooters, so download HAWK – Force of an Arcade Shooter for fans of arcade games and start a productive battle. The gaze of the player opens up new locations that amaze the imagination, opponents appear from all sides, bullets whistle, what could be better for action lovers.