Ganre:

Race

Version:

1.0.18

Developer:

True Axis

Requirements:

Android 4.0.3

+

Publish Date:

02.07.2019

Rated for:

8+ years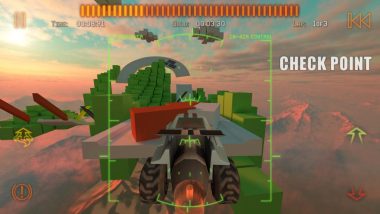 The description of Jet Car Stunts 2
Jet Car Stunts 2 game will appeal to those users who prefer fast driving along a wide variety of tracks, without bright special effects that distract from the process. This race allows you to fully enjoy the ride and reach the finish line first engaging attentiveness and quick response. Running the gameplay does not need to analyze or solve complex problems, you just need to press the gas pedal. At tremendous speed you will overcome covered turns, dangerous springboards. It is in this game you can feel like a real racer.
Reaching the goal is quite simple, you need as quickly as possible to get from one point to another, without breaking the car. In this case, you will need to go on a very difficult track, with a variety of obstacles. The car's physics has been brought to near perfection, so the driving process is exciting. If you correctly calculate the level of inclination, your race car will easily fit into a turn. All tracks are difficult, but they can be passed. Of course, this will require getting used to the management, will get acquainted with the capabilities of the vehicle.
All the tracks are very different, there are many obstacles during their passage, but if you are not afraid of risk and skillfully drive a car, you will undoubtedly reach the goal. Some of the tracks allow you to ride only by circling one or other obstacles on the way, while others suggest performing complex tricks.
By participating in the race you will undoubtedly win, achieve the first goal. To do this, just love the drive and extreme. Riding on different routes will allow you to spend your free time with interest and get a charge of positive emotions.