Ganre:

Race

Version:

1.4.1908

Developer:

LEGO System A/S

Requirements:

Android 4.4

+

Publish Date:

23.06.2019

Rated for:

7+ years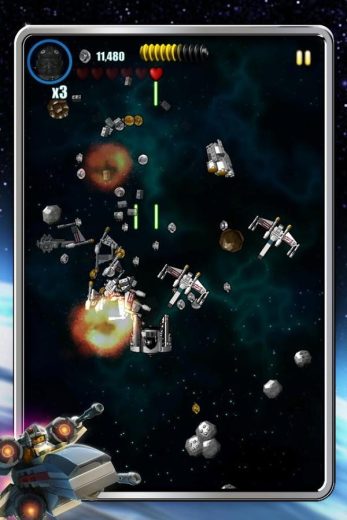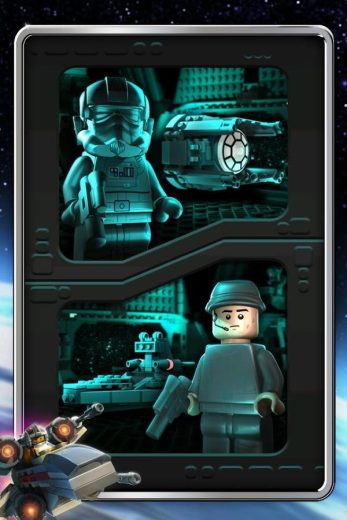 The description of LEGO® Star Wars™ Microfighters
Lego Star Wars Microfighters will plunge into the world of space games, which are familiar to everyone from films and Lego designers. In this game, the user will have to assume the role of a pilot and carry out missions to save the planet, while not forgetting to overcome obstacles that occasionally fall on the way.
Simplicity and ease of management are the first words to characterize the game. There are still other points that should be described as follows:
The player in Lego Star Wars Microfighters, available to choose from 27 characters who can become pilots of the ship. It is offered to everyone to play, starting with Han Solo and ending with Darth Vader;
Obstacles. During the game, you must overcome obstacles, the complexity of which will vary depending on the passing game. Landscapes vary dramatically depending on the planet on which the competition is held.
Balls. The game should collect bonus points. They are represented by blue crystals. The more they are collected, the more improvements can be made with the spacecraft. Sometimes these glasses are in very hard to reach places. Therefore, it is necessary to monitor the ship so that there is as little damage as possible on its skin;
Enemies. On each planet, the player will face not only natural obstacles but also dangerous opponents. When driving a spacecraft, try not to let them close to you, otherwise they will cause significant damage;
Prizes. Unique prizes will be able to get only the most patient players. Users can collect a whole collection of prizes and some of them are useful for further passing.
These are not all the secrets that are presented by the world of LEGO Star Wars Microfighters. For full immersion you should load the game and test your spacecraft for strength.
Technical sides:
Graphics. Futuristic design, allows the phone's processors to not overheat and not provoke a hang;
Music. In the process of passing the levels, the original music plays, which will complement the pleasant sensations from the battles taking place;
Special effects. The added special effects create the impression of a real flight, which, in combination with the multiplication graphics and sound, creates a real picture of the flight.