Ganre:

Arcade

Version:

1.0.0

Developer:

NTL Software

Requirements:

Android 4.0

+

Publish Date:

09.08.2019

Rated for:

7+ years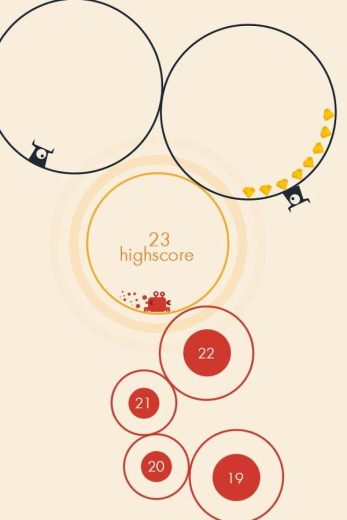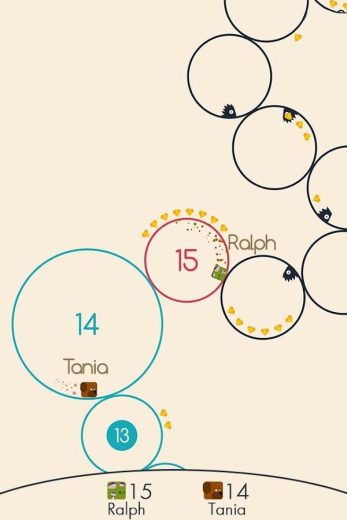 The description of Running Circles
If you are a fan of multiplayer games, strategic puzzles and just a good pastime – then the game Running Circles is made for you! During the online study, it was found that this application is able to develop a sense of time as well as coordination of muscle and visual response.
The whole game process can be described as:
The main player appears in the image of a cute and funny character, whose main task is to overcome obstacles. The obstacles are the circles of various shapes;
You should not assume that the task will be simple, because every circle is in constant motion;
The whole difficulty of the game is that the player needs to jump from one piece to another at the exact moment when they are opposite each other. For this you need to have a certain sense of rhythm;
The main goal of the game is to go through as many laps as possible;
The mechanics are very unusual, because you can move not only along the inside of the figure, but also outside;
To make the game more interesting – the developers have added an additional obstacle, namely monsters who will try to catch and push the player;
On the way to victory, do not forget to collect gold coins and crystals;
With their help, you can get access to blocked characters and opportunities.
The application has the following properties:
You can always compete in passing with friends.
Control is carried out using a sensor.
The interface is made in a minimalist style, so as not to distract from the gameplay.
Leaderboard is available, which displays the overall rating.
The only requirement is that you have an internet connection.
Running Circles is definitely one of the most unusual games of recent years. With its help, the player has the opportunity not only to understand the rhythm, but also to develop his reaction.