Ganre:

Strategy

Version:

2.02.0

Developer:

Plarium Global Ltd

Requirements:

Android 4.1

+

Publish Date:

09.08.2019

Rated for:

10+ years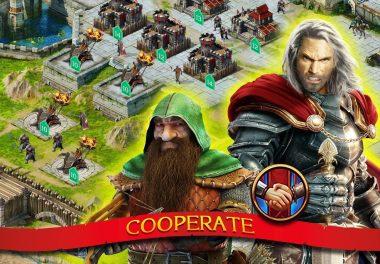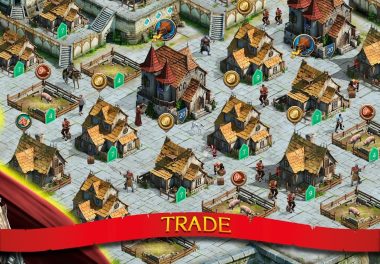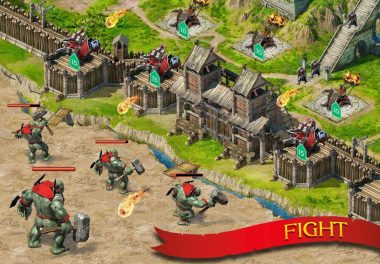 The description of Stormfall: Rise of Balur
Stormfall: Rise Of Balur is a multiplayer strategy, the model of which has great potential for players to develop their economic potential, replenish it with useful resources to win the difficult battle for the Throne of Stormfall, who is trying to usurp Balur, the ancient god of Chaos at the head of the Black Horde. In view of the complexity of the situation that has developed in the Empire torn apart by civil strife, it will be incredibly difficult to achieve victory. Sophisticated and addictive gameplay, great graphics attract many participants to the game.
As in other game projects related to the Middle Ages, the main goal of the game is to develop and strengthen the territory of its castle / city. To achieve its prosperity, it is necessary to spend a lot of time and a lot of useful resources. You can get them in the traditional way for those times – the robbery of neighboring territories. It should be borne in mind that the same invasion threatens to make and dangerous in his perfidy and unpredictable actions of the enemy. You can effectively resist it only with the help of a well-thought-out defense strategy and a constant readiness to repel a surprise attack.
For this it is important to prepare for battle your army, consisting of various categories of warriors. In the game it is necessary to properly consider the strengths and weaknesses of knights, paladins, warriors, mages, barbarians, dragons, etc. participating in fights. Thanks to the possibility of communication between the players, the strengthening of their forces is achieved not only through their own resources, but also by uniting in the Guild with other participants, jointly developing tactics of hostilities, their conduct by joint forces, and the exchange of useful resources. Modernization of weapons and ammunition, development of the base, the acquisition of other improvements are carried out at the expense of game currency charged for missions completed, victories in battles, the sale of resources.
The conditionally paid model of the game assumes the presence of a built-in donate. Crystals purchased for money can be used to solve the most urgent tasks for conquering the Throne: replenishing the army with soldiers, accelerated construction of facilities important for defense and infrastructure development, etc. But, to create your own guild will have to unconditionally allocate 1000 crystals.
The gameplay of Stormfall: Rise Of Balur is striking in its thoroughness to the smallest detail and the player's ability to choose his dominant character in actions – he can become a zealous owner, and a valiant warrior. The main thing – to conquer the throne!