Ganre:

Role-playing games

Version:

2.7.0

Developer:

101XP LIMITED

Requirements:

Android 4.0

+

Publish Date:

10.07.2019

Rated for:

12+ years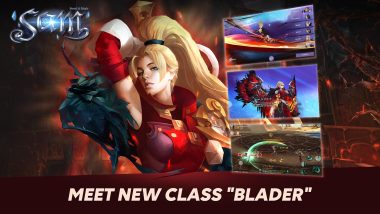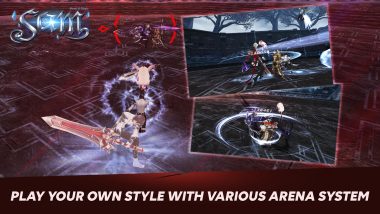 The description of Sword and Magic
Well, did you miss the massive adventures in the style of MMORPG? Then meet the "Sword and Magic" – the most ambitious of all available similar applications for mobile devices with android base. So, "Sword and Magic" is not just fermentation in the fields and swinging swords, this is a story, you can even say a heroic era. You will fall into those times and into that very world where the gods will resist the demons, and people will provide inexorable help to one of the sides of this confrontation. Your character will receive the status of the rebels, and once he was one of the greatest warriors of that era.
You and your hero will have a difficult journey uphill, to the place where the prophecy must come true, thanks to which the eternal war will still be over. Each player's step will be accompanied by interesting challenges that you have to overcome in order to make your real leader, a fighter who has just begun his re-formation, ready to lead the army and fight back any adversary. The level of detail of the picture will surely impress your rich imagination and you will be able to immerse yourself even more in this bright but contrasting world. It is in your interest to offer to download "Sword and Magic" also to your comrades, who will surely be happy to take swords in their hands and show how each of them is brave and how can help the team in conquering the world through battles.
In addition to the already familiar members, you can join existing clans or form your own to be even more confident in the success of your own operations. All your preparations must transform your character from an almost ordinary person into a mythical mighty dragonman, fearless and invincible. You and your people should be well prepared, for the most epoch-making battle awaits you, in which all nations will shoulder to shoulder and sword and give a decisive battle, but this will be only later ..
In order for this to happen, you need to install the application with the exciting name "Sword and Magic" on your mobile device or tablet. And only after that you will discover this fascinating world of endless battles, incredible trials, chilling enemies and hearts of opponents, with whom you will fight not only for the sake of survival, but for the sake of a great goal. So go ahead to castles, caves, gorges and dungeons, cities and mountains to gods, demons, horses and dragons. There is no place for weakness and indecision, make your great decision and prove that you are the best in this confrontation.