Ganre:

Simulators

Version:

1.18.5

Developer:

Cheetah Games

Requirements:

Android 4.4

+

Update Date:

14.01.2020

Publication date:

24.09.2018

Rated for:

3+ years
Update info version 1.18.5
1. Open a new freshwater aquarium.
– 82 new species of fish were added;
– Compared to the previous deep-sea aquarium, this is a new aquarium with a different environment.
2. Fixed problems with the subscription and provided support for the Android OS.
3. The stock of event packets is renewed
– Event packages removed from the store will be sold again.
4. Added 3 new packages:
– Package "Hippo";
– Package "Red Panda";
– Package "Suit for the second anniversary".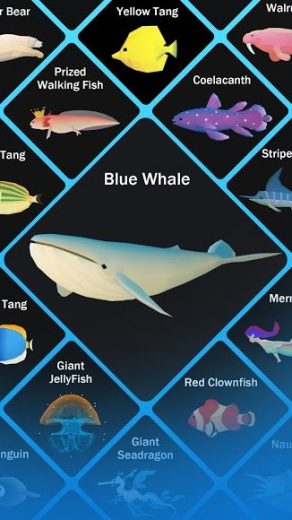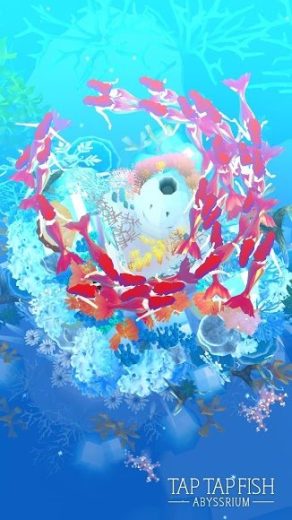 The description of Tap Tap Fish - AbyssRium
Tap Tap Fish is a simulator of the underwater life on Android. This is the whole ocean on the screen of your smartphone, where you will meet many varieties of fish and corals. The main goal in the game is the spread of life in your aquarium. To do this, you need to accumulate the necessary energy and direct it in the right direction. Whatever the game process seems at first glance – it is much more difficult. Energy accumulates in the event that you are clearly tapping on fish and corals. It needs to be done very quickly, so the lightning-fast reaction will not interfere.
The collected energy will help to grow new fish, and also to grow large corals, which are necessary for their nutrition. In fact, you create a completely new world, the development of which will be able to observe every second of his life. You will need to feed the fish, and the more often this is done – the faster your aquarium grows. The game is remarkably relaxing and calming the nerves. Observe the course of life, incredible landscapes and sea beauties.
Thanks to the fact that the developers have approached the graphic implementation thoroughly, the whole ocean is alive on the mobile screen. Enjoy the sounds of the underwater environment, listen to how the water flows, how whales and fish communicate with each other, observe the behavior of all living things inside the aquarium. The gameplay is complicated by the rapid burning of lives. We have tap Tap Fish breaking, with which you are offered an infinite number of lives and many gems. This will help to fully enjoy the game and relax for a while, forgetting about everyday worries.
Download Tap Tap Fish – AbyssRium Mod (Gems/Hearts)