Ganre:

casual

Version:

2.9.1

Developer:

Bethesda Softworks LLC

Requirements:

Android 4.3

+

Publish Date:

20.06.2019

Rated for:

8+ years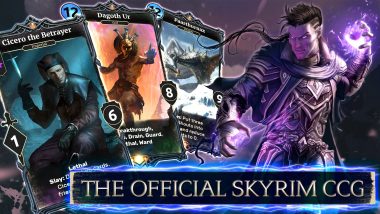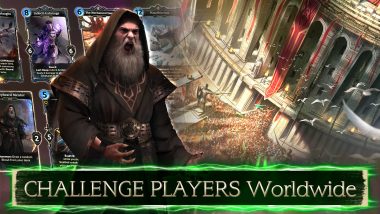 The description of The Elder Scrolls: Legends
If you are a brave adventurer, then it's time to download The Elder Scrolls: Legends and go to meet the dangers in search of priceless artifacts. But keep in mind that many horrible creatures, deadly traps, traitors and friends will meet on your way, and in the end, the fate of the mystical city will depend on you alone. The game has about fifty locations, added three new acts, as well as more than three dozen exciting story assignments.
Recently, cases of transfer of popular computer toys to mobile devices in the form of collectible card games have become frequent, it is not surprising that this project has come to light, because it is based on one of the most popular series of role-playing games today. The primary source for each of the game cards were the characters and creatures from the original TES games. The history of the game will tell about the times of the Great War, in which the Third Aldmeri Dominion and the Empire of the Foreign Ministers took part. You will also have the opportunity to reveal the insidious plans of the elf Naarifan, as well as his mistress, for which you will have to penetrate the Tower of White Gold. But remember – there will be many obstacles on the way.
At the beginning of the game you need to choose the race to which the main character belongs. It is she who determines what cards you will receive as you level up. Develop your cards by increasing their level and pump over various parameters. The battles themselves are fought in turn-based mode, and there are always two who participate in them. There are two modes of passage: Duel – in which you fight only with the help of your own assembled deck and Arena – decks are played in it, in which the number of cards is strictly limited.
Cards, as expected, are divided into different types. Creatures – the main type of map, through which damage is inflicted. Support – cards restoring health and helping in battle. Items are used to enhance Creatures. Also recently there was another update – Return to the Clockwork City, which expands the already not a small adventure story, and therefore the set of available maps.