Ganre:

Strategy

Version:

1.2.10

Developer:

Seagame

Requirements:

Android 4.0.3

+

Publish Date:

21.06.2019

Rated for:

8+ years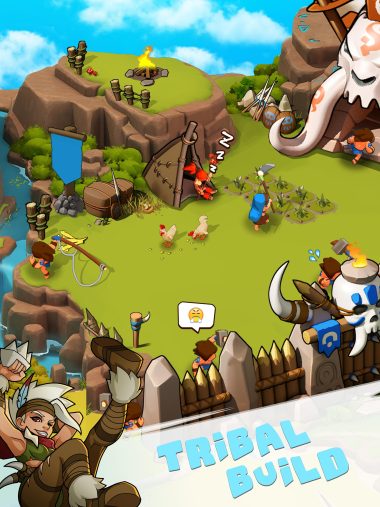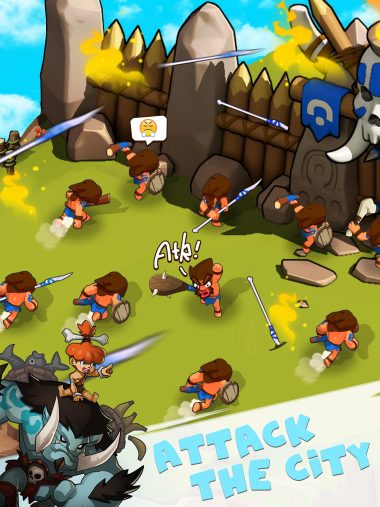 The description of Tribes Age: Rise of Caveman
Tribes Age is an addictive online game in which you can feel like a real leader of a primitive tribe! The player acts as the leader of the tribe of savages, who need to take care of the security and prosperity of his tribe. For this, buildings are built, vegetables are planted, game hunting is carried out, and living conditions in the settlement are improved.
After the leader of a tribe can adequately provide his fellow tribesmen with food, clothing and a roof over his head, one can begin to build buildings against other players and predatory animals. When a squad can fully function, you can think about something more. Some players attack others to get their resources and their possessions, while others hunt mammoths and improve the infrastructure of their own settlement.
The game has mini-bosses, presented in the form of huge animals. For their destruction, the tribes unite, because killing such a boss can bring a huge amount of items, food and resources. During the game, the characteristics of the leader and the tribe are gradually pumped, which makes them feel more comfortable in the vast spaces of this dangerous universe. In the process of pumping the tribe will receive a lot of nice bonuses, such as improving weapons and clothing, the ability to build powerful defenses and the taming of dinosaurs.
Tribes Age features:
a single shared server where players from all over the world fight each other;
the presence in the game of truly unique pieces, such as unpredictable behavior of the tribe, interaction with mammoths, siege, search for food, the morale of the squad, and much more;
unique monsters that can be killed and eaten, or used against enemies;
the ability to seize the lands of other players;
the presence of special relics and objects.
The main feature of the game is the realism of what is happening.  For example, soldiers need to find companions to create families and give birth to new soldiers, you can not be in fights all the time, as people want to eat and sleep. Therefore, the leader must always take care of the health and desires of his subordinates!