Ganre:

Strategy

Version:

4.9.1

Developer:

Shenzhen Leyi Network Co.,Ltd.

Requirements:

Android 4.1

+

Update Date:

19.06.2020

Publication date:

17.07.2019

Rated for:

8+ years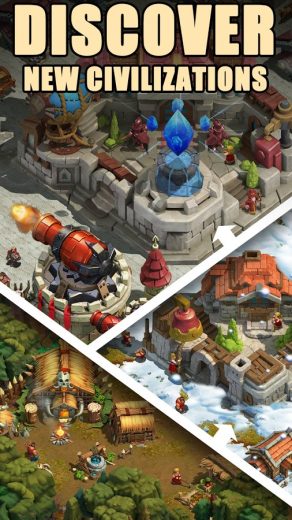 The description of Blaze of Battle
Blaze of Battle is an exciting fantasy game in which you can watch kingdoms appear and disappear. The storyline develops from simple to complex, which is inherent in the strategy. The game world you have to explore in the form of a little-known knight with the Dragon. The knight will need to perform feats and receive for this special game currency called gems. Using resources you can take on the service of other players, directly their knights. It is necessary to improve their power, as well as the abilities of the Dragon, and then build a personal Kingdom.
At the same moment when you will have the resources, enemies will attack you. And in order to resist them, it is necessary to enlist the support of friends, join an already existing alliance, or create your own. Together with strong players you will be able to effectively resist the enemies and defend your Kingdom. You will also, along with the alliance, attack the positions of rivals and cause them damage.
After your dragon and allies acquire the necessary power, and you experience, you should think about expanding their possessions. Capturing neighboring kingdoms increase the territory of your city. Your city will always be under the scrutiny of many enemies and horrible monsters, so you should strengthen and develop it, eliminate weaknesses. You also need to remember to purchase or purchase gems, improve technology, support of allies. Without properly thought out tactical moves, it will be very difficult to achieve success and win. Become the first in the rating table or become famous as a good leader and ruler.
You will need:
Build an invincible city that will become the center of the great Kingdom. The city must be sufficiently developed in all respects, both technological and magical. This is necessary to attract strong allies who will provide their support.
To be able to manage the Dragon well, it is necessary to win victories in battles and not to die.
Enlist the support of friends, namely to hire their knights.
You can chat with allies and friends, which implies the ability to find the right solutions in real time and discuss strategic techniques. Playing Blaze of Battle you will get an incomparable experience, use all your strategic decisions and show yourself in a leadership role.