Ganre:

Logical

Version:

1.5.5

Developer:

Fastone Games

Requirements:

Android 4.1

+

Publish Date:

04.07.2019

Rated for:

7+ years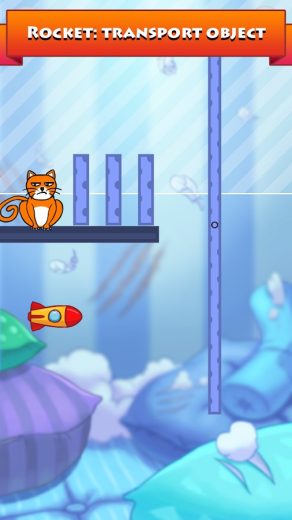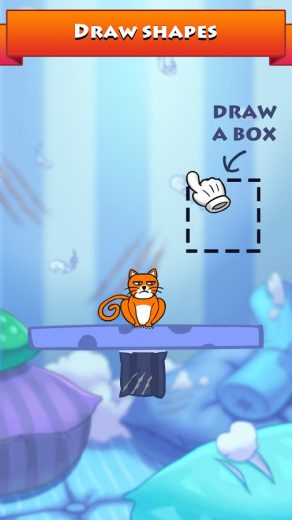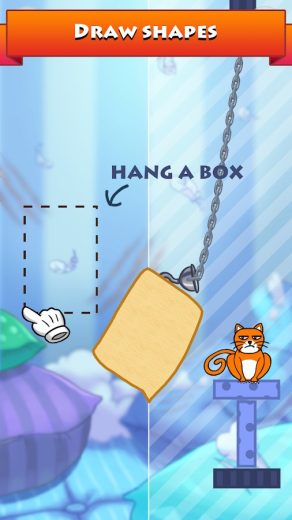 The description of Hello Cats
Hello Cats is not only an extraordinary way to get a pet, but also just a fascinating application that can practically occupy many minds. After downloading the game, you will become the owner of a large number of different cats. However, each of them fell into a difficult situation, from which you need to find a way out.  It is up to you, the active user, to address this issue.
Different representatives of the feline kind have absolutely individual character traits. Therefore, you have to: return some of the cats to the hostess, help some people to get some water, and some to drive them away from their homes. For the implementation of each of the maneuvers need to make special mental effort. Here will help you ingenuity, logic and knowledge in the field of physics. The game is based on real life events, and corresponds to the behavior of cats.
Each level has its own location and is equipped with a special plot. For example: a lonely emaciated cat wanders through the desert. He can no longer hold on to his little paws and is very thirsty. On the way he meets the hole in which there is water. But its level is so low that a small animal does not reach it. This is where you come into play. Your main task is to water the cat.  In order for the water to rise to a sufficient level so that the cat can reach it, it is necessary to perform a series of manipulations. In the game, the user has the opportunity to draw various shapes, which are then transformed into natural objects. You can raise the water level with stones thrown into a hole.
But it is worth remembering that not every stone can help you in this matter. When the correct option is chosen – the cat will finally be able to get drunk. The better the task of each level is solved (more logically or competently), the more stars the user receives as a reward. It should also be noted that the passage of each level is given a certain amount of time (30 seconds), for which you have to quickly analyze the situation and choose the right way to solve the problem. Therefore, you need to act quickly, but deliberately. The game can be called an alternative simulator for the development of intelligence, dexterity and reaction of the mind.
The application is filled with a large number of different levels that will not let you get bored. The game is constantly updated and gets all the new additions in the form of funny characters and challenging puzzles. The graphics of the game is made in a simple, but rather attractive style. Tramps cats can occupy your mind for a long time.