Ganre:

Strategy

Version:

4.4.1

Developer:

Home Net Games

Requirements:

Android 4.0.3

+

Publish Date:

23.06.2019

Rated for:

10+ years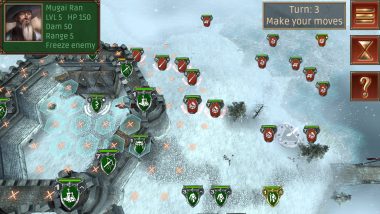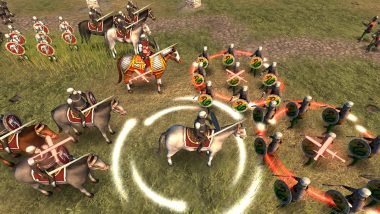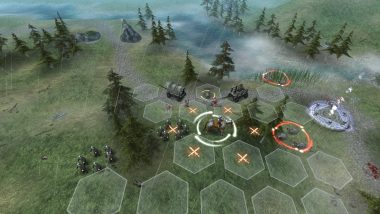 The description of Hex Commander: Fantasy Heroes
Alas, there is no end to the battles of people with orcs, bloodthirsty goblins and other undead. But their last words have not yet said neither elves nor secretive gnomes. It is with these characters of the game Hex Commander: Fantasy Heroes that gamers will have to face. Your task is incredibly difficult – to create a small army, it should still lead to victory in each of the many battles.
Plot
Trying on the armor of a brave paladin, the player will have to defend human settlements from goblin raids. For a long war, the kingdom is not strong enough, so an alliance with other armies cannot be avoided. That you have to choose with whom to create a reliable military alliance. No less exciting will be the elf campaign. Here the main character will have to destroy the evil with Arkaina, who heads the teams of elven archers.  The magic skills of the druid Sylvia, who is able to control all natural processes, can be invaluable.
By the way, the goblin army also has a shaman. A lot of adventures and guarantees the campaign, where the main character will lead the actions of goblins. Your partner will be a real dragon, as well as his goblin friend. To successfully complete a challenging mission, the source of the flood will have to be found, forcing people to abandon their homes.
In the final chapter, the creators of Hex Commander: Fantasy Heroes decided to move the main character to the lands of the dwarves. Their kingdom has to lead battles with unprecedented creatures that appeared from nowhere. Your companions will immediately be 3 heroes, each of whom is endowed with his own unique gift. Once in the center of the epic battle, they will have to demonstrate the phenomenal power of their abilities.
Game process
To defeat the undead allowed to use any means and skills. You can fight and change the landscape, build impregnable buildings and improve initial skills. A gamer will be able to try his hand in both multiplayer mode and single player campaigns. Use at its discretion, infantry, cavalry, and the power of siege weapons. The help of magicians can be decisive.
The scrolls your heroes have can reverse the course of any battle. The enemy just can not withstand the actions of fiery rain and terrible acid clouds. Residents of the kingdom can not resist without your help. Create a battle-worthy army that can stop hordes of monsters and conquer this world.