Ganre:

Puzzles

Version:

7.5.10

Developer:

Metajoy

Requirements:

Android 4.1

+

Update Date:

17.12.2019

Publication date:

18.12.2019

Rated for:

3+ years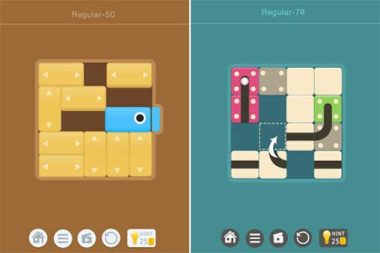 The description of Puzzledom
Puzzledom mod apk is a collection of intelligent puzzles on Android, which provides access to popular logic games, adding different reward systems, conditions, modes for the time, and so on. Each category of player has more than a thousand levels, the degree of difficulty of which grows with each solved task.
Opportunities
Puzzledom for Android, an extensive catalog of mini-games. To keep the player from getting bored, the puzzle game offers the following features:
 Move freely between themed puzzles;
 Keep track of progress and medals;
 to go through an advanced mode with a time limit;
 Receive daily gifts and rewards for completing tasks;
 Buy improvements and gold coins in the internal store.
In the gamebook, there is a general rating of players, in which you can compete in the speed of passing the tasks. In each category, there is a division into levels for beginners, advanced gamers, experts, and masters.
Coins are used to purchase extensions that complicate the gameplay (enlarged field, complex arrangement of game elements, and so on). To get access to some types of games, you need to raise the profile level gradually. Experience and currency give for the victory and quick solution of problems.
How to play
 The following types of puzzles are available:
 "Connect." The player must connect blocks of the same color to the Android line. The connecting lines must not intersect with each other.
 "Blocks." Blocks of shaped blocks should be placed on a square field to create a robust canvas.
Reminds a classic Tetris.
 "SHIKAKU." The field must be filled in with stripes starting in the placed squares. The number in the cell indicates the length of this line (number of blocks).
 "Tangram." The game suggests making a square of multi-colored elements. Reminds a collection of mosaics.
 "Fill." In the puzzle, it is suggested to fill the field with the line connecting the points.
 "Escape. By moving the blocks, the player must bring the cell to the side with the exit.
 "Digital communication." A puzzle using pure arithmetic knowledge.
 "The trumpet case. It is necessary to create a pipeline of colored elements that should not intersect.
 "Rolling ball." The player needs to roll the object from the starting point to the exit, using squares with a chute.
 "Colors." A logical game of color matching.
 "One Stroke. The task to connect the points with the help of segments.
 "Box." Connect cells with the same pictures and color.
 "Sokoban." Moving the box along the labyrinth.
 "Sudoku. Popular Japanese puzzle game.
The collection of levels and themes is replenished by developers, so players do not remain without new content for a long time. The Puzzledom application is capable of carrying away for long evenings. After studying most of the levels, the game allows you to organize competitions for a while. Young users will love the initial simplicity of the puzzles, and diligent and persistent players will reach later levels!
Download Puzzledom – classic puzzles all in one Mod