Ganre:

Simulations

Version:

1.6.1

Developer:

Raft Survival Simulator

Requirements:

Android 4.0

+

Publish Date:

16.07.2019

Rated for:

8+ years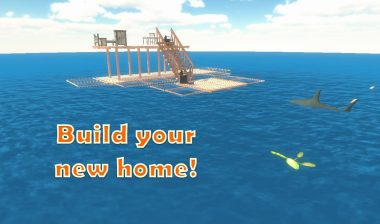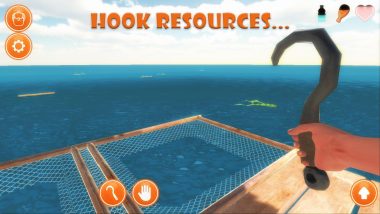 The description of Raft Survival Simulator
Raft Survival Simulator – To date, is it possible to surprise you with applications, the main plot of which is based on the survival in difficult conditions? It seems to us hardly. According to the storyline of the game, the main character has a misfortune – an unforeseen shipwreck, somewhere in the distant waters, and most importantly, no one but you is left alive. In some incredible way, the hero managed to swim to the beachhead, which will act as your first sailing ship. From the tools at hand you will have only a coil of rope and a sharp hook, and somewhere else a large shark constantly swims around, which has time to smell your body odor and now, at any opportunity, wants to bite off a piece of meat from you, which in principle will work for you  if you are inattentive in your voyage.
What can you do in this situation? To get started, try to collect what has survived from the wreck, and there the gameplay itself will tell you what to do. Also from improvised means that surfaced, you can find a lot of useful things. So from a regular piece of rope and a stick, you can make a fishing rod in order to catch food for yourself. From floating objects you can find a glass for fresh water. As you know, there is no fresh water in the ocean, so it will also have to be extracted.
Self-made spear is useful in case you need to fight off a nearby shark, and the hammer will be the best helper that will allow you to make a resistant swimming structure, and only then you will have a chance to finally get out of this situation. This simulator is really very entertaining, and the moments of survival are spelled out so qualitatively that there is no doubt about the plausibility. During their stay, the player will not only have to get regular food, but also to provide the hero with the most comfortable conditions, and for this they will have to build a raft of items obtained during the capture.
You can also grow plants, trees and flowers. Raft Survival Simulator is an incredible journey across the expanses of the vast ocean, in which you have to connect all your survival and dexterity skills. Install this game and get invaluable experience of survival in the most difficult conditions.
The main features of the game Raft Survival Simulator:
Another look at the survival simulator genre;
A huge number of items and opportunities for building your own home;
Exciting gameplay, complemented by the constant danger in the face of a ferocious shark;
Unusual situations that you will not find in reality;
Ease of learning management;
High-quality animation.