Ganre:

Adventure Games

Version:

1.23

Developer:

Telltale Games

Requirements:

Android 3.0

+

Publish Date:

09.05.2019

Rated for:

12+ years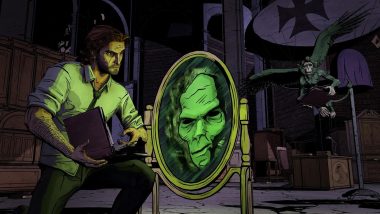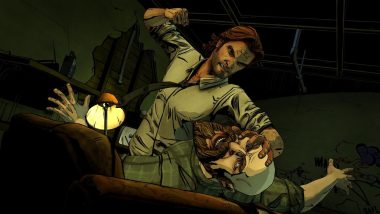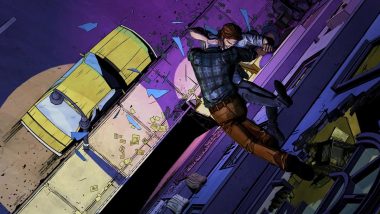 The description of The Wolf Among Us
Love riddles, secrets and all sorts of understatements? A beautiful dark atmosphere? Then The Wolf Among Us will be to your liking. This is not just another toy for android, it is a symbiosis of an unusual detective quest and interactive cinema, sustained in the best traditions of the noir genre. Successfully combine all this in one project could studio Teltale Games (hear about the developers before you could on the games Walking Dead Seasons and Sam & Max, which came out very good).
The Wolf Among Us (in English) puts players in a story told on behalf of Bigby, the local sheriff who oversees a company of fantastic characters. His task is to hide the world of magical creatures from the eyes of people, simultaneously allowing skirmishes of fantasy characters. Bigby's nickname is nothing more than a curious reference to the fairy tale "Little Red Riding Hood". To be precise, Big-B is short for Big Bad Wolf. And it is not in vain, Bigby is really that bad.
Despite the fact that he is dealing with a kind of magic, he is a very tough and temperamental man, capable of destroying a huge monster with his bare hands. Where does the storyline begin? From the fact that our "bad cop" receives a call from Mr. Jabb – a huge frog – who asks the sheriff to pacify the guests at the hotel. This is the starting point of the whole story, which unfolds like a good movie in your smartphone or tablet. Despite the genre – an interactive film – a toy is very dynamic: there are also difficult fights and rapid pursuits.
However, you should not assume that this is something like a fighting game. The battles take place in the same interactive style: for example, you attack and while your opponent is writhing in pain, you decide on the place of the next strike. The feature of the game is its colorful dialogs with the possibility of choosing replicas, as well as extremely colorful and charismatic characters. The developers tried to combine the fabulous heroes with the real life of 1986. I must say – it came out very cool!
The game has a minimum of post-processing and effects. The whole basis is a stylish drawn animation. Not far behind in its atmospheric and sound: from the roar of the engines of cars to beautiful music. At the exit we get a non-standard and fascinating toy. The story delays, and the gloomy and painful atmosphere simply does not let go of the player from the very start.  In addition, here you will find a lot of interesting and witty references to famous literary works. Conclusion – Wolf Among Us is definitely worth a try.