Ganre:

Strategy

Version:

2.1.2

Developer:

Mobirate Ltd

Requirements:

Android 4.1

+

Publish Date:

13.10.2018

Rated for:

12+ years
Update info version 2.1.2
– Changed unit balance
– Added "Grenader" unit to PVP
– Added a new death effect for some zombies. Now zombies can scatter into pieces!
– Added new unit
– Changed some unit animations
– Added new rain mechanic
– Added new quests!
– Added new parts for the bus
– Added new skin for bus
– Changed the bars with the health of all units
– Fixed damage in the zombie for some units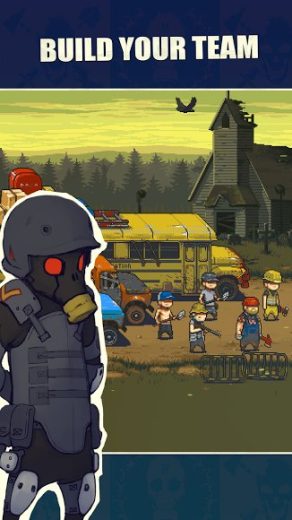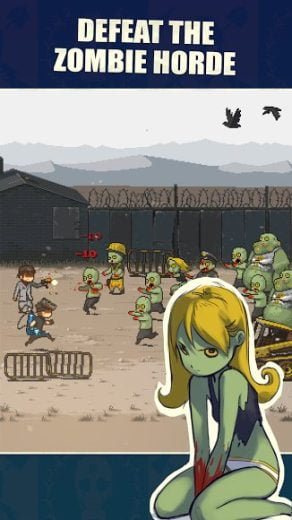 The description of Dead Ahead: Zombie Warfare
Dead Ahead: Zombie Warfare (hacked) on an android is a breathtakingly drawn strategic project with tower defense elements. In it, you will become the leader of a brave group of people who have managed to survive after an epidemic that has turned the previously flourishing planet into hell. A living creature is now almost impossible to meet on the street, because the walking dead tread on them.
Your squad – almost the last living people. They found the vehicle and want to escape from the metropolis to a safe place. But as it turned out, this is almost impossible to do due to the constant flow of zombies. After passing a couple of blocks, you must constantly stop and clear the streets of bloodthirsty monsters, while trying to save the bus and people's lives.
Transport protection is one of the main tasks for the game. Without a bus, you will not be able to walk a meter, so give your units a weapon and let them fight off the hordes of zombies until the stream is over. In the hacked version, many variations of characters with certain skills are provided, which, sooner or later, will come in handy in this difficult journey. It will be perfect if you purchase all types of units in the game store for several units.
So your defense will be almost impossible to break through. Do not forget about the upgrade of each character, because with each stream of the walking dead they become weaker, and the enemy becomes more annoying. Hacked version of the game Dead Ahead: Zombie Warfare, which can be downloaded on this page, has a modification for a large amount of money. Take advantage of this opportunity, download the game and put an end to the raging zombie epidemic.
Characteristic:
several types of characters with original skills;
tower defense with funny black humor;
several types of zombies;
several dozen missions;
increasing difficulty level;
hacking for money;
constant updates from the developer;
interesting graphical shell.